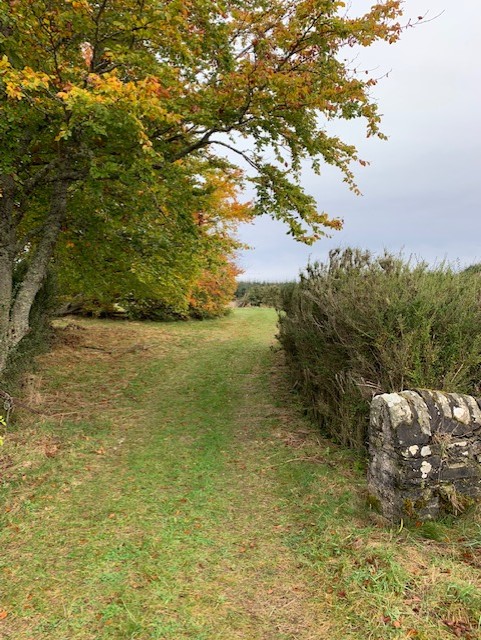 Our Story
In 1947, the land at Rumster was taken over by The Forestry Commission from Forse Estates to form the first planned forestry plantation in Caithness. Following a change in forestry management practices in 1971, the forester's cottage became available and was converted into an outdoor centre which was managed by Highland Council until it closed in 1998.
In 2004, The Rumster Outdoor Centre Steering Group was formed with a view to reinstating an outdoor centre in Rumster Forest
In 2005, The Rumster Outdoor Centre Management Group was formed from the original Steering Group
In 2006, the original building was destroyed by fire
Our Strategic Plan
We will :
Proceed with the provision of a shelter on site by re-roofing the derelict generator shed.
Proceed with the installation of a camp kitchen.
Identify potential partners.
Continue to raise public awareness of the work of the Company and of our desire to provide a focal point in Caithness for outdoor recreation, education and other activities to promote wellbeing within the community by organising fundraising activities and promoting events onsite.
Approach local businesses with requests for funding.
Expand the membership of the Company to include individuals and organisations committed to the project.
Ensure that the site is maintained by regular grass cutting, trimming hedges etc. So that a functional site is visible to users.
Explore the options for a temporary building on site which will, in the fullness of time, be replaced with a permanent structure. In the medium term, the intention is to provide a Mongolian yurt or similar as a focus on site. In the short term and in the light of ongoing difficulties in raising the necessary funds, it has been recognised that a large tent, either purchased or hired for a specific one-off event could suffice.

To this end, necessary groundworks will be undertaken.

Look at developing the forest path network for cycling / horse riding / carriage driving / walking and provide signage and seating as appropriate.
We will continue to work with Forestry and Land Scotland to promote the use of Rumster Forest for leisure activities, particularly where they contribute to health and wellbeing within the community. In this regard, we welcome recent indications that Forestry and Land Scotland are interested in a greater involvement in the project and have expressed an interest in attending board meetings.
We have committed to making a strong, proactive approach to organising events on site and will contact appropriate organisations directly to offer the facility for events over the Winter and into Spring / Summer 2023.
Some of the above objectives are in hand or awaiting funding at this time. It is seen as essential that everything possible is done to encourage new members of the company either to become fully involved or just to be on record as supporting our aims and objectives. Recent events have highlighted the urgent need to have more volunteer help available for site maintenance and assistance with the logistics of event organisation.